Pharmacists Roadmap to Pain Management
Zero Tolerance for HAIs: Pharmacists Take the Next Step
Outcomes Now Available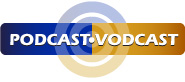 Addressing Opioid Induced Constipation (OIC)
Pain Management Point of Care
OPAT Point of Care
Antifungal Stewardship Point of Care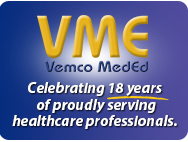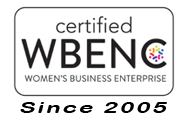 Pharmaceutical Utilization Strategies for Serious Infections


Medium: Webcast On-Demand
Release Date: Monday, November 22, 2010
Credit Expiration Date: Tuesday, November 22, 2011


Credit Hours
Physician CME: 1.25
Physician Assistants Hours: 1.25
Pharmacists CPE: 1.25


Activity Overview
"Pharmaceutical Utilization Strategies for Serious Infections" is a Webcast On-Demand based on an independent CME/CE symposium held on October 14, 2010 in St. Louis, Missouri. This Webcast On-Demand consists of 2 Learning Modules that discuss the burden of serious infections and their appropriate management and prevention strategies.

Hospital-acquired Infections (HAIs) Module
The Burden of HAIs – George G. Zhanel, PharmD, PhD
Improving Quality Control Through Preventive Measures: Reducing the Risk of HAIs – Marin H. Kollef, MD
Promoting Antimicrobial Stewardship for Serious Bacterial Infections – James S. Lewis, PharmD
Invasive Fungal Infections (IFIs) Module
The Burden of HAIs – George G. Zhanel, PharmD, PhD
Assessing the Value of New Diagnostic Approaches in Clinical Mycology: A Potential Win-Win Situation – Marin H. Kollef, MD
Antifungal Prophylaxis in High-Risk Patients: Managing Costs Through Prevention – Richard H. Drew, PharmD, MS
Note: If you have received credit by attending the live symposium by the same name, you are not eligible to apply for credit for this online version.


Practice Gap and Educational Need
Serious bacterial and fungal infections can place a heavy burden on healthcare systems that are currently struggling to reduce costs while maintaining patient quality of care. In addition to the increased morbidity and mortality associated with these infections, the economic costs can be insurmountable, mainly attributable to prolonged length of stay in hospitals and ICUs. Inappropriate treatment, often caused by pathogen resistance, further increases hospital resource utilization while having a detrimental impact on patient outcomes.

To address the challenges of serious bacterial and fungal infections in hospitalized patients, evidence-based strategies have been developed. Preventive tactics, including infection control and prophylaxis, have proven to be effective in reducing the incidence of hospital-acquired infections. The latest diagnostic techniques allow for early detection of infection that can guide appropriate initial treatment. Finally, antimicrobial stewardship efforts have aimed to decrease the inappropriate use of antibiotics and minimize the risk for resistance development.

Effectively utilizing these tactics will require a multiprofessional team approach, of which managed care pharmacists can play a leading role.


Target Audience
This activity is designed to meet the needs of healthcare professionals who are on the frontline of preventing and appropriately managing serious infections in the hospital and managed care environment and, thus, responsible for promoting patient safety.


Learning Objectives
Healthcare professionals participating in this educational activity will, at its conclusion, be better able to:
Define evidence-based tactics to reduce the risk of serious hospital infections
Apply antimicrobial stewardship principles to improve patient quality of care
Analyze the latest approaches to prevent and treat invasive fungal infections
Faculty
Richard H. Drew, PharmD, MS, BCPS (view bio)
Professor, Campbell University School of Pharmacy
Associate Professor of Medicine, Infectious Diseases
Duke University School of Medicine
Durham, NC

Marin H. Kollef, MD, FACP, FCCP (view bio)
Golman Professor of Medicine, Division of Pulmonary and Critical Care Medicine
Director, Medical Intensive Care Unit
Director, Respiratory Care Services
Barnes-Jewish Hospital
St. Louis, MO

James S. Lewis, PharmD (view bio)
Infectious Diseases Pharmacy Programs Manager
University Health System Department of Pharmacy
Clinical Assistant Professor
University of Texas Health Sciences Center
San Antonio, TX

George G. Zhanel, PharmD, PhD (view bio)
Professor, Department of Medical Microbiology and Infectious Diseases
Faculty of Medicine, University of Manitoba
Winnipeg, Canada


Accreditation
Physicians
Accreditation Statement: This activity has been planned and implemented in accordance with the Essential Areas and Policies of the Accreditation Council for Continuing Medical Education (ACCME) through joint sponsorship of Center for Independent Healthcare Education (Center) and Vemco MedEd. Center is accredited by the ACCME to provide continuing medical education for physicians.

Credit Designation: Center designates for this activity a maximum of 1.25 AMA PRA Category 1 Credits™.

Physicians should only claim credit commensurate with the extent of their participation in the activity.

Physician Assistants
American Academy of Physician Assistants accepts certificates of participation for educational activities certified for AMA PRA Category 1 Credits™ from organizations accredited by ACCME. Physician assistants may receive a maximum of 1.25 hours of Category I credit for completing this activity.

Pharmacists


Center for Independent Healthcare Education (Center) is accredited by the Accreditation Council for Pharmacy Education as a provider of continuing pharmacy education. Center has assigned 1.25 contact hours (0.125 CEUs) for this activity.

ACPE Universal Activity Number: 0473-9999-10-008-H01-P

Type of Activity: Knowledge-based


Method of Participation and Instruction for Credit

Review the entire CME/CE information including target audience, learning objectives, and disclosures.
Review both Learning Modules.
Complete the Post Test, Evaluation, and Credit Application form.
Mail the completed Post Test, Evaluation, and Credit Application form to Vemco MedEd, 245 US Highway 22, Suite 304, Bridgewater, NJ 08807 Or Fax to (908) 450-3300.
Documentation of credit will be mailed within 4 weeks of receipt of the completed Post Test, Evaluation, and Credit Application form.


Disclosure of Conflicts of Interest
Center for Independent Healthcare Education requires faculty, planners, and others who are in a position to control the content of continuing education activities to disclose to the audience any real or apparent conflict of interest related to the activity. All identified conflicts of interest are reviewed to ensure fair balance, objectivity, and scientific rigor in all activities. The faculty is further required to disclose discussion of off-label uses in their presentations.


Disclosures: Faculty
Richard H. Drew, PharmD
Consultant: Astellas, Ortho-McNeil, Wyeth/Pfizer, and Merck/Schering-Plough
Development team: CustomID
Research support: Merck/Schering-Plough and Cubist
Speaker honorarium: Merck/Schering-Plough, Ortho-McNeil, Moses Cone Health System, Society of Critical Care Medicine, and American Society of Microbiology
Publication royalties: UpToDate

Marin H. Kollef, MD
Advisory board: Theravance
Consultant: Pfizer
Speaker bureau: Pfizer, Merck, and Astellas

James S. Lewis, PharmD
Advisory boards and consultant: Pfizer, Astellas, Merck, and Ortho-McNeil
Speaker bureau: Astellas

George G. Zhanel, PhD, PharmD
Research/grant support: Abbott, Astellas, Affinium, Merck, Pfizer, Bayer, and Ortho-McNeil
Speaker bureau: Merck, Pfizer, Ortho-McNeil, and Abbott


Disclosure: Planning Committee
Employees of Center for Independent Healthcare Education and Vemco MedEd have no relevant financial relationships to disclose.
Disclosure of Off-label Use
The following off-label uses of antimicrobial/antifungal agents and other products are discussed during this activity: oritavancin, iclaprim, ceftobiprole, and ceftaroline for the treatment of MRSA infections; doripenem for the treatment of ventilator-associated pneumonia (VAP); Lactobacillus for the prevention of VAP; fluconazole for prophylaxis in liver transplant patients; itraconazole, liposomal amphotericin B, caspofungin, and voriconazole for the prevention of invasive fungal infections.


Joint Sponsorship
This activity is jointly sponsored by Center for Independent Healthcare Education and Vemco MedEd.


Commercial Support
This activity is supported by an educational grant from Astellas Pharma US, Inc.


Fee
There is no fee to participate in this activity.


Hardware/Software Requirements
Software
Microsoft Internet Explorer or Mozilla Firefox
Note: Please disable any "pop-up blocker" features.

Adobe® Flash® Player to view the presentations (If you do not have Adobe® Flash® Player, you can download it for free from get.adobe.com/flashplayer)
Adobe Acrobat Reader version 4 or above to view PDF files (If you do not have Acrobat Reader, you can download it for free from get.adobe.com/reader)

Connection Speed
Cable, DSL, or better of at least 300 kbps

Hardware
PC or Macintosh to view the presentations
Audio Speakers

System Check
Please e-mail any questions or concerns to info@vemcomeded.com.


Copyright Statement
Copyright © 2010 Vemco MedEd, LLC. All Rights Reserved. Permission for accreditation use granted to Center for Independent Healthcare Education.


Disclaimer
The opinions expressed in this educational activity are those of the faculty and do not reflect the views of Center for Independent Healthcare Education (Center) and Vemco MedEd. This educational activity may discuss off-label and/or investigational uses and dosages for therapeutic products/procedures that have not been approved by the United States Food and Drug Administration (FDA). Center and Vemco MedEd do not recommend the use of any product/procedure outside of the labeled indications. A qualified healthcare professional should be consulted before using any therapeutic product/procedure discussed. Clinicians should verify all information and data before treating patients or employing any therapies described in this continuing education activity. Please refer to the prescribing information for each product/procedure for approved indication, contraindications, and warnings.


Privacy Policy
http://www.vemcomeded.com/privacy.asp


Contact Information
For questions regarding the accreditation of this activity, please contact Center for Independent Healthcare Education at info@jointsponsor.com


Start Activity
By clicking on the following icons, I acknowledge that I have read the entire CME/CE information.